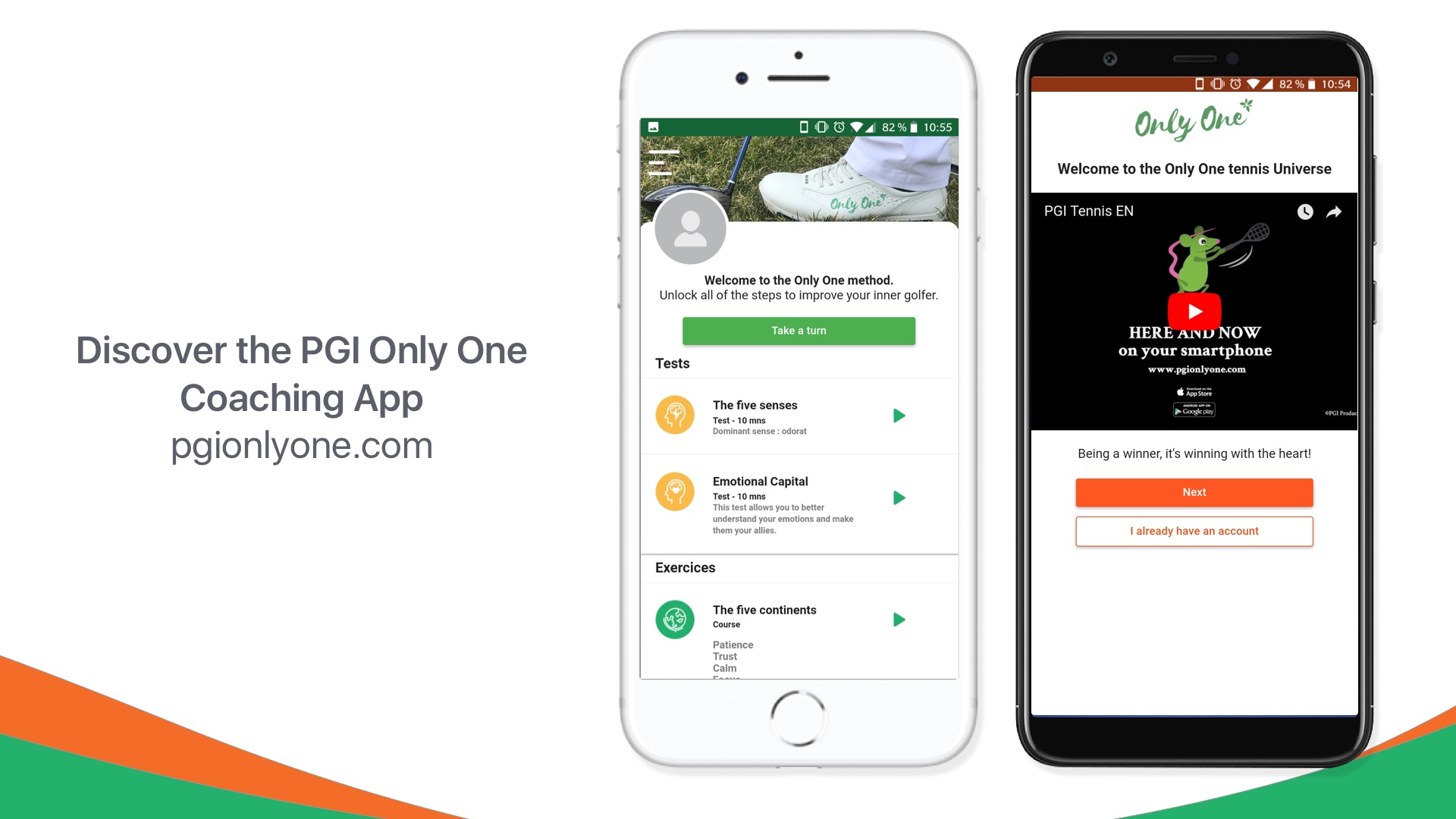 To win is to win with the heart! Make the right choice and opt for "Only One" personalised coaching.
An online method for all golf and tennis enthusiasts, all categories and all ages. Take two simple online tests: a test of your five
senses and a test of your emotional capital. Awaken your senses and learn how to manage your emotions.
Thanks to personalised training exercises, videos, tips and more.
Make this winning investment and discover the fun of the game. One moment can change everything. Right here, right now,
everything becomes possible!
Online coaching "Only One Moment golf / tennis".
Get the training!
The Only One Moment Golf / Tennis training is available in 2 versions.